Back
Environmental responsibility
As well as providing clean renewable energy, all of our projects offer environmental benefits and biodiversity net gain.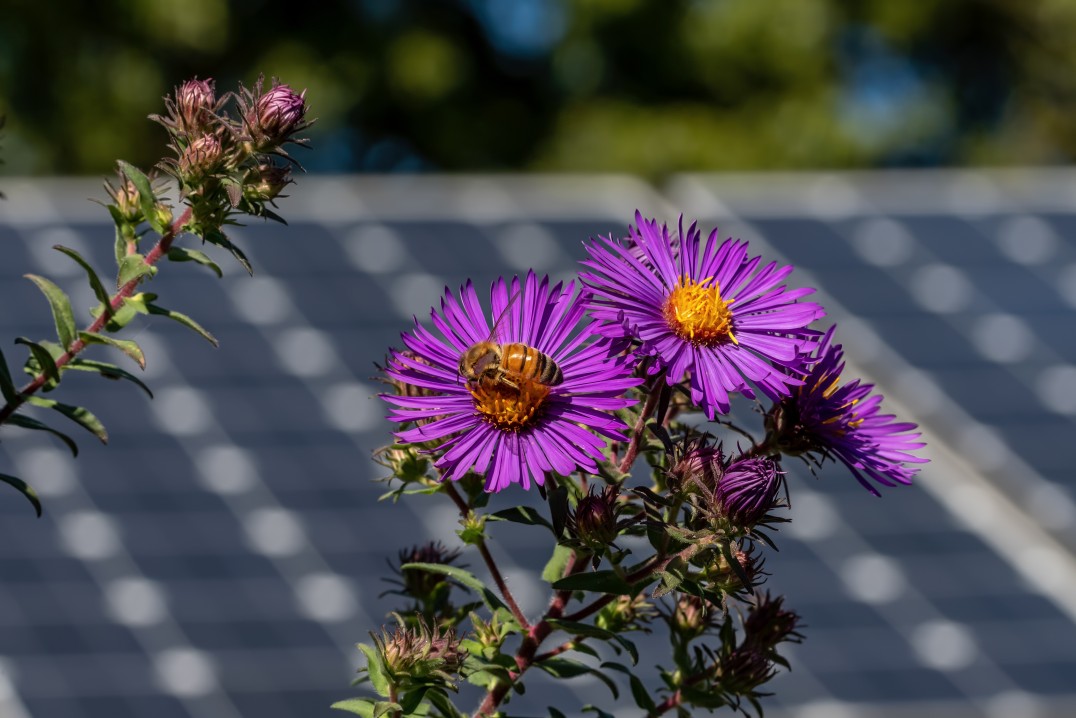 We're committed to delivering a positive impact across all our projects. We want to demonstrate that renewable projects can be done in a way that not only offers genuine benefits to the neighbouring communities but enhances the local environment too. Every project is different, but with careful and considered design, and an understanding of the location, it's possible to help native species thrive.
Generating clean energy in harmony with nature
Around each of our new projects we aim to have biodiversity management plans in place to create, enhance and improve habitats, restore ecosystems and encourage wildlife for years to come. For example, ecological gain can be achieved through establishing wildflower meadows and grasslands, hedgerows, woodland scrub, wetland habitats and land quality restoration. Our existing renewable sites are well managed and maintained. Once in place, these projects are relatively undisturbed by human activity, offering time for the land management plans to take effect.
A commitment to best practice
There is growing evidence in the UK, and globally, that well managed renewable projects can deliver significant biodiversity benefits. By being mindful throughout the design, construction and operation of our projects we are committed to best practice standards in all that we do. For example, both our Eastfields solar project and Bunkers Hill solar project have been designed to offer an average biodiversity net gain in excess of 50%. This is five times the statutory requirement.
What is biodiversity net gain?
This is a way of measuring and assessing an area's value to wildlife (DEFRA 2021). A nature led approach to development for example, creating new habitats or enhancing existing sites, means biodiversity improvements can be made.